Welcome to our homepage! We're glad to see you!
This page is for WICHITA COUNTY, Kansas. If you are interested in the CITY of WICHITA, PLEASE visit SEDGWICK COUNTY. Thank You.

Wichita County Genealogical Society


201 N Fourth


P.O. Box 1561


Leoti, Kansas 67861


620-375-2316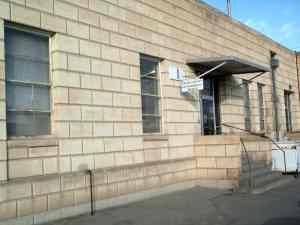 Click here to see pictures of the Genealogy room and library
Click here to see some pictures of our field trip on 10-21-2006
Genealogy Research and Library is open every Tuesday afternoon 1 p.m. - 5 p.m.
Monthly Meeting Second Monday night of each Month except for June, July, August, and December
Meeting 7:00 P.M.
Located on the south side of the Museum Of The Great Plains.
---
History of the Wichita County Genealogical Society
---
Officers & Committee Chairman for the year 2004
President: Karen Walk
Vice President: Darlene Harkness
Secretary: Nina Wewer
Treasurer: Nina Wewer
Web Master: Ellis Rewerts
---
Click on the links below to take you to the following areas:
Map of Wichita County Cemeteries
---
Research is available by our volunteers. There is a fee of $15.00 per hour for research. There is a copy fee of $.10 per page for 8 1/2X11 and $.20 for legal size and larger. This money is used to buy more research material. To email us click here or write to Wichita County Genealogical Society, P.O. Box 1561, Leoti, KS 67861 ATT: Research


Back to the Museum Home Page
This section last updated: 01/15/16